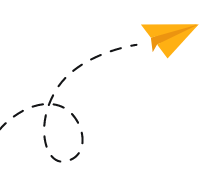 Explore the World, Expand Your Horizons
Welcome to
VisaXpert

: Your Gateway to Global Education

At VisaXpert, we're more than just study abroad consultants – we're your partners in shaping dreams and building futures. For over 12 years, we've been guiding students like you to embrace international education and create success stories that span continents.




3000+

Success Stories
Get Started With Your Application
Choosing VisaXpert means choosing a journey that's backed by experience, expertise, and excellence. Whether your destination is the United States, Canada, the United Kingdom, Australia, Europe, or Asia, we're here to guide you towards a brighter future.
Personalized Guidance
Global Network, Local Touch
Experience and Expertise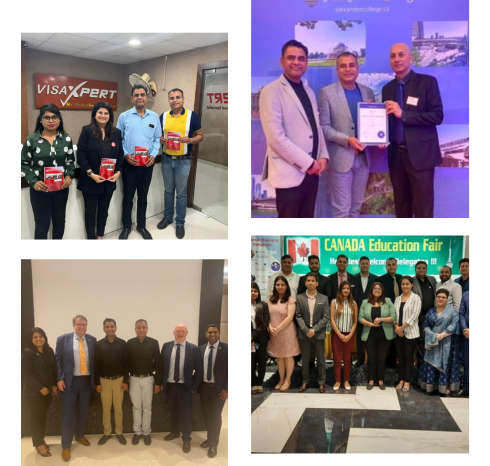 Wide Range
of Courses Across All
Countries!
What Students
Think and Say About
VisaXpert
VisaXpert provided exceptional assistance for my student visa application for Australia's July 2023 intake. Their team was knowledgeable, efficient, and guided me through the entire process. Thanks to their expertise, I received my visa smoothly and on time. Highly recommend their services for a hassle-free experience!" - Simran Singh

I successfully obtained my study visa for Denmark, and I cannot express enough gratitude towards the entire VisaXpert team, with a special mention to Sunil Arora sir, Rajesh Joshi sir, and Dimple maam. Their constant support and invaluable guidance throughout the journey were truly priceless. I extend my heartfelt thanks for transforming my dream of pursuing education in denmark into a remarkable reality.

Jashanpreet Singh
Student
I feel thrilled to announce that with the utmost guidance of visaxpert i received my canada study visa. I had received my stamped passport in just 10 days. And I have enrolled in Sheridan, Brampton. I got my visa for September 2023 intake. I had submitted my application on 31st May and got my visa in just 8 days. So, I want to thank all the visa expert team who guided me very well. Their work is reliable, genuine and smooth. So if anybody wants to consult them, they can contact them online or reach them at the nearest branch of Visaxpert.

Hi, my name is simrandeep kaur.. I had applied for the student study visa from the visaxpert. I had a very effective experience because the staff of visaxpert is very helpful and provided me response within one day. I also got visa within 17 days after my visa filing, I also recommend it to other people to meet visaxpert team and achieve their dreams.

I am Loveleen Thakur from Gurdaspur, India. I recently received my study visa for Canada, and I am truly grateful to the entire VisaXpert team, especially Sunil Arora sir, Rajesh Joshi sir, and Manpreet mam. Their unwavering support and guidance throughout the process were invaluable. Thank you for making my dream of studying in Canada a reality

I pam Japneet Kaur from Pathankot, Punjab, A big Thank you to VisaXpert, I have successfully obtained my study visa for Canada. I am extremely grateful for the support provided by the entire VisaXpert team. I would like to extend a special thanks to Sunil Arora sir and Manpreet mam for their guidance throughout the process and for patiently addressing all my queries. I highly recommend VisaXpert to all my friends who aspire to fulfill their dreams of studying abroad

VisaXpert was instrumental in helping me secure my student visa for Canada's September 2023 intake at Capilano University. Their professional and dedicated team guided me through the complex application process with ease. Thanks to their expertise, I'm excited to pursue my studies in Canada. Highly recommend VisaXpert!

I want to sincerely thank VisaXpert for helping me secure my visa for Assiniboine Community College in Canada. My sister also received her visa through their assistance. I am grateful for their support and highly recommend VisaXpert to anyone seeking a smooth visa application process for studying abroad.

I am Sanjeev Kumar, and I want to express my heartfelt gratitude to VisaXpert. With their help, I achieved my study visa for Germany. The support from the entire VisaXpert team has been invaluable. I highly recommend VisaXpert to all my friends who dream of studying abroad
Overwhelmed with the service. They guide you at every step. Personally, I didn't face any hustles in the process and provide you with the best solution and option available for future endeavors. Highly recommend!!
Excellent service... Its akash.. my experience with visaXpert was very good .. specially manpreet mam.. she suggested me everything according to my file and it was really beneficial for me ... so i received my germany study visa With the help of visaXpert team.. Thanks u for everything. They are best agent in pathankot 😊
Super guidance they provide. Just recently one of my freind got Canada visa without any problem.
I highly recommend Visa Xpert, particularly Dimple mam, for their smooth process, genuine services, and trustworthy reputation. Dimple mam deserves special praise for her honesty, always providing truthful information and offering proper guidance. The office, Visa Xpert, is reliable and professional, ensuring a seamless experience with efficient handling of all documentation. If you're looking for a trustworthy visa agent, I highly recommend Visa Xpert and commend Dimple mam for her exceptional dedication and expertise.
I am so excited to share about my experience that i have got my visa of DENMARK in a very easy and smooth process especially DIMPLE MAM and the whole staff of VISAXPERT AMRITSAR BRANCH
I highly recommend visa expert . I recently got my canadian visa with help of DIMPLE MAM she assist me throughout my process and I recommend all to visit here for the Visa application process
A very trustful institute in Amritsar. Specially Dimple Mam is so honest and hardworking. You can trust it blindly. I am from jammu and was refused from PRUNERS INSTITUTE after wasting of one year. I visited Visa Xpert without any hope but they fullfill my wishes and finaly Igot visa in 3 months. Thanks Visaxperts and dimple mam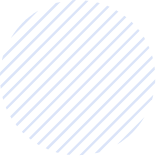 10 AM Onwards
Online / Offline
10 AM Onwards
Online/offline
10 AM Onwards
Online/Offline
Latest News
The UKVI has announced that the cost of visas will increase for any applications made on or after 4 October 2023. The primary changes are as follows:
Student visa (and dependants) £490 (from £363)
Priority Visa Service £500 (from £250)
Super Priority Visa Service £1,000 (from £950)
2-Year Graduate Visa £822 (from £715)
#Germany New Citizenship Law
Germany gives a nod to new citizenship laws; Indians were issued the highest number of German work visas in 2022

Green Light to New Citizenship Law: The German Federal Cabinet has adopted draft legislation prepared by the Federal Ministry of the Interior and Community (BMI) that will enable foreigners to get citizenship under facilitated rules and procedures.
Under the new rules, the required period of residence in Germany will be shortened from eight to five years, and will grant children born in Germany with citizenship if one of their parents has been living in the country for five years.
Free 30 Minutes Consultation