Canada - Your Premier
Study Abroad
Destination
Canada has lately been every international student's dream. In addition to being the 10th largest economy in the world and offering top-notch education, Canada is aesthetically beautiful with its rocky mountains, coastline views, and historic structures. Canada also has one of the world's largest immigrant populations. The country is set to welcome more than a million immigrants in the coming years. Since Canadian education is renowned worldwide, more than 5L international students are admitted to Canadian Universities each year.
High-Quality Education
Diverse and Inclusive Society
Work Opportunities
Apply now
How to
Everything about Study in

Canada
Fall Intake: It starts in September and is the est time to go as you get to familiarise yourself with the country.You also get to adapt to the Canadian weather before the winter starts.
Winter Intake: It starts in January and is preferred by students who need more time to process their applications and exams.Courses offering winter intake is pretty less comparatively.
Summer / Spring Intake: The intake starts in may.There are extremely few institutions that offer this intake, hence there aren't many applicants. It may be advantageous, though, since you have a better chance of being chosen.
You will be happy to know that Canada is one of the world's least expensive places to live, with affordable tuition and living.
Application fees may cost you between 3, 000 - 14, 000 INR.Undergraduate degrees will cost somewhere between 6 - 16 Lakhs INR while post - graduate degrees may cost up to 9.5 Lakhs.Although, we should mention that there courses and universities that may charge you more
Accommodation and living costs depend solely on your lifestyle; however, to state an average, living expenses would sum up to 2 - 5 LPA, which is way less compared to other major countries.
All universities have certain criteria for their students, with the requirements varying accordingly.To exhibit their skills, candidates must take tests like GRE, IELTS, TOEFL, and GMAT.Universities also demand proof of your studies to test and understand your consistency and academic performance.
Apart from this, they may need to see your financial statements and other documents such as SOP's and LOR'S.Other mandatory documents include Scanned copy of Passport, Academic Transcripts, Resume / CV, Financial Statements, and other additional certifications, if required.
If you are aspiring to Study in Canada for more than six months, you definitely need to apply for a Study permit.It is best to apply for a Study permit at least four months before your classes start.
You will need documents like Letter of Acceptance from your Designated Learning Institution, a valid passport, Identity Proof, Financial Statement, Medical Information, and SOP.For Quebec Institutions, a Quebec Acceptance Certificate(CAQ) is required.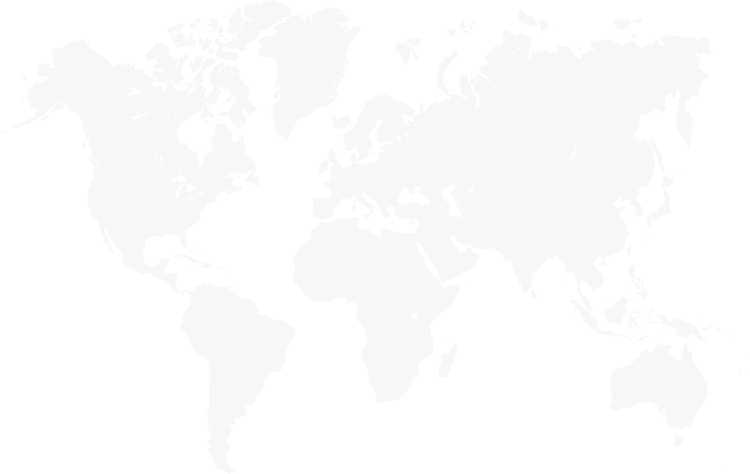 Top Colleges and Universities in

Canada
VisaXpert is here to guide you to the best colleges and universities this remarkable country has to offer. Our expert team has meticulously curated a list of institutions that consistently deliver top-tier education, world-class faculty, and exceptional opportunities for students from around the globe.
What Students
Think and Say About
VisaXpert
VisaXpert provided exceptional assistance for my student visa application for Australia's July 2023 intake. Their team was knowledgeable, efficient, and guided me through the entire process. Thanks to their expertise, I received my visa smoothly and on time. Highly recommend their services for a hassle-free experience!" - Simran Singh

I successfully obtained my study visa for Denmark, and I cannot express enough gratitude towards the entire VisaXpert team, with a special mention to Sunil Arora sir, Rajesh Joshi sir, and Dimple maam. Their constant support and invaluable guidance throughout the journey were truly priceless. I extend my heartfelt thanks for transforming my dream of pursuing education in denmark into a remarkable reality.

Jashanpreet Singh
Student
I feel thrilled to announce that with the utmost guidance of visaxpert i received my canada study visa. I had received my stamped passport in just 10 days. And I have enrolled in Sheridan, Brampton. I got my visa for September 2023 intake. I had submitted my application on 31st May and got my visa in just 8 days. So, I want to thank all the visa expert team who guided me very well. Their work is reliable, genuine and smooth. So if anybody wants to consult them, they can contact them online or reach them at the nearest branch of Visaxpert.

Hi, my name is simrandeep kaur.. I had applied for the student study visa from the visaxpert. I had a very effective experience because the staff of visaxpert is very helpful and provided me response within one day. I also got visa within 17 days after my visa filing, I also recommend it to other people to meet visaxpert team and achieve their dreams.

I am Loveleen Thakur from Gurdaspur, India. I recently received my study visa for Canada, and I am truly grateful to the entire VisaXpert team, especially Sunil Arora sir, Rajesh Joshi sir, and Manpreet mam. Their unwavering support and guidance throughout the process were invaluable. Thank you for making my dream of studying in Canada a reality

I pam Japneet Kaur from Pathankot, Punjab, A big Thank you to VisaXpert, I have successfully obtained my study visa for Canada. I am extremely grateful for the support provided by the entire VisaXpert team. I would like to extend a special thanks to Sunil Arora sir and Manpreet mam for their guidance throughout the process and for patiently addressing all my queries. I highly recommend VisaXpert to all my friends who aspire to fulfill their dreams of studying abroad

VisaXpert was instrumental in helping me secure my student visa for Canada's September 2023 intake at Capilano University. Their professional and dedicated team guided me through the complex application process with ease. Thanks to their expertise, I'm excited to pursue my studies in Canada. Highly recommend VisaXpert!

I want to sincerely thank VisaXpert for helping me secure my visa for Assiniboine Community College in Canada. My sister also received her visa through their assistance. I am grateful for their support and highly recommend VisaXpert to anyone seeking a smooth visa application process for studying abroad.

I am Sanjeev Kumar, and I want to express my heartfelt gratitude to VisaXpert. With their help, I achieved my study visa for Germany. The support from the entire VisaXpert team has been invaluable. I highly recommend VisaXpert to all my friends who dream of studying abroad
Questions lingering? We've got answers. Let's address your doubts.
Canada offers world-class education and a diverse, welcoming environment.
High-quality institutions and a globally recognized degree.
Excellent post-graduation work opportunities and pathways to permanent residency.
Entry requirements vary by institution and program, but generally include academic transcripts, English proficiency tests (like IELTS or TOEFL), and a study permit.
VisaXpert provides expert guidance, document preparation, and support throughout the visa application process, ensuring a smooth experience.
Yes, international students can typically work part-time during their studies and full-time during scheduled breaks.
Depending on your program and circumstances, you may be eligible to bring your spouse or dependent children to Canada. VisaXpert can help with family sponsorship and visa applications.