Unlock Your Academic Journey
in Germany
Germany, renowned for its world-class universities, cutting-edge research opportunities, and rich cultural heritage, is the ideal destination for international students seeking a transformative academic experience. VisaXpert is your trusted partner in navigating the intricate path to studying in Germany. Discover our comprehensive guidance on German university admissions, visa processing, scholarships, and more. Let us assist you in realizing your dreams of pursuing higher education in one of Europe's educational powerhouses. Explore our services and embark on your educational journey to Germany with confidence.
Academic Excellence
Low Tuition Fees
Global Career Opportunities
Apply now
How to
Everything about Study in

Germany
The winter semester is the primary intake for most programs in Germany. It typically starts in October and provides ample time for international students to plan their arrival and settle into their new academic environment.
ome universities offer a smaller range of programs with a summer semester intake in April. This option allows you to begin your studies earlier in the year.
Many public universities in Germany offer tuition-free education for international students, although there might be nominal semester fees (typically around €300-€400). However, some private universities may charge tuition fees, which can range from €5,000 to €20,000 per year.
The cost of living in Germany varies by city, with larger cities generally being more expensive. On average, you should budget around €700-€1,000 per month to cover accommodation, food, transportation, health insurance, and other expenses.
Health insurance is mandatory for all students in Germany. This cost can range from €80 to €160 per month, depending on your age and coverage.
You typically need a high school diploma or equivalent to apply for a bachelor's program. For master's programs, you'll generally need a relevant bachelor's degree.
Most programs are taught in German or English. You may need to provide proof of language proficiency, such as IELTS, TOEFL, or a TestDaF certificate for English-taught programs. For German-taught programs, you may need to pass the DSH or TestDaF language tests.
You'll need to submit academic transcripts, letters of recommendation, a statement of purpose, and other supporting documents as part of your application.
Securing a student visa is a crucial step in your journey to study in Germany. VisaXpert can guide you through the visa application process, ensuring a smooth experience.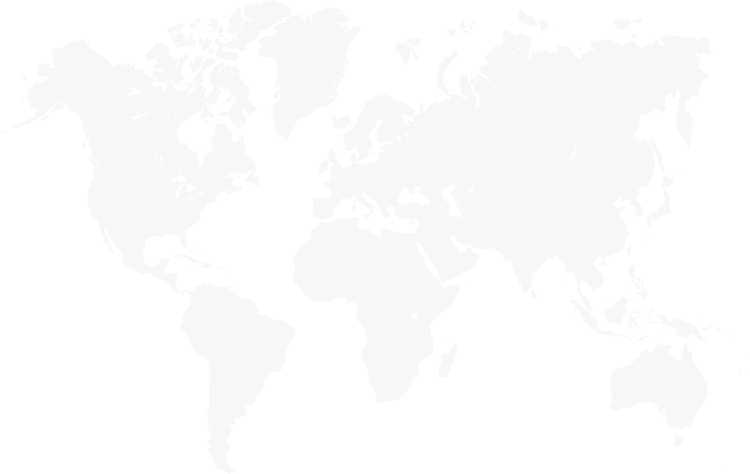 Top Colleges and Universities in

Germany
VisaXpert is here to guide you to the best colleges and universities this remarkable country has to offer. Our expert team has meticulously curated a list of institutions that consistently deliver top-tier education, world-class faculty, and exceptional opportunities for students from around the globe.
What Students
Think and Say About
VisaXpert
VisaXpert provided exceptional assistance for my student visa application for Australia's July 2023 intake. Their team was knowledgeable, efficient, and guided me through the entire process. Thanks to their expertise, I received my visa smoothly and on time. Highly recommend their services for a hassle-free experience!" - Simran Singh

I successfully obtained my study visa for Denmark, and I cannot express enough gratitude towards the entire VisaXpert team, with a special mention to Sunil Arora sir, Rajesh Joshi sir, and Dimple maam. Their constant support and invaluable guidance throughout the journey were truly priceless. I extend my heartfelt thanks for transforming my dream of pursuing education in denmark into a remarkable reality.

Jashanpreet Singh
Student
I feel thrilled to announce that with the utmost guidance of visaxpert i received my canada study visa. I had received my stamped passport in just 10 days. And I have enrolled in Sheridan, Brampton. I got my visa for September 2023 intake. I had submitted my application on 31st May and got my visa in just 8 days. So, I want to thank all the visa expert team who guided me very well. Their work is reliable, genuine and smooth. So if anybody wants to consult them, they can contact them online or reach them at the nearest branch of Visaxpert.

Hi, my name is simrandeep kaur.. I had applied for the student study visa from the visaxpert. I had a very effective experience because the staff of visaxpert is very helpful and provided me response within one day. I also got visa within 17 days after my visa filing, I also recommend it to other people to meet visaxpert team and achieve their dreams.

I am Loveleen Thakur from Gurdaspur, India. I recently received my study visa for Canada, and I am truly grateful to the entire VisaXpert team, especially Sunil Arora sir, Rajesh Joshi sir, and Manpreet mam. Their unwavering support and guidance throughout the process were invaluable. Thank you for making my dream of studying in Canada a reality

I pam Japneet Kaur from Pathankot, Punjab, A big Thank you to VisaXpert, I have successfully obtained my study visa for Canada. I am extremely grateful for the support provided by the entire VisaXpert team. I would like to extend a special thanks to Sunil Arora sir and Manpreet mam for their guidance throughout the process and for patiently addressing all my queries. I highly recommend VisaXpert to all my friends who aspire to fulfill their dreams of studying abroad

VisaXpert was instrumental in helping me secure my student visa for Canada's September 2023 intake at Capilano University. Their professional and dedicated team guided me through the complex application process with ease. Thanks to their expertise, I'm excited to pursue my studies in Canada. Highly recommend VisaXpert!

I want to sincerely thank VisaXpert for helping me secure my visa for Assiniboine Community College in Canada. My sister also received her visa through their assistance. I am grateful for their support and highly recommend VisaXpert to anyone seeking a smooth visa application process for studying abroad.

I am Sanjeev Kumar, and I want to express my heartfelt gratitude to VisaXpert. With their help, I achieved my study visa for Germany. The support from the entire VisaXpert team has been invaluable. I highly recommend VisaXpert to all my friends who dream of studying abroad
Questions lingering? We've got answers. Let's address your doubts.
Studying in Germany offers a wealth of benefits, including tuition-free education at many public universities, a diverse and welcoming culture, world-class research opportunities, and access to a strong job market. Learn more about the advantages of studying in Germany.
Germany is home to many vibrant cities known for their academic excellence. Popular study destinations include Berlin, Munich, Frankfurt, and Heidelberg. Explore our guide to Germany's top study locations.
VisaXpert is your trusted study abroad consultant for Germany. We provide guidance on university selection, visa processing, accommodation, and more. Discover how we can make your journey to Germany smooth and successful.
Admission requirements vary by institution and program. You'll typically need a high school diploma or equivalent for bachelor's programs and a relevant bachelor's degree for master's programs. Language proficiency tests and other specific requirements may apply.
VisaXpert specializes in student visa applications for Germany. We guide you through the entire process, from documentation to interviews, ensuring a smooth visa application experience.