Your Path to Higher
Education in the
UK
The UK has retained its position as one of the top countries for international education. Since the UK has so many points of interest, it isn't easy to pinpoint what drives students there. More than 150 institutions in the UK have programs that are ranked worldwide. It is home to universities like the University of Oxford and the University of Cambridge, which have an international reputation. The UK has an excellent economy and a wide range of employment options. Additionally, the nation is a picturesque travel destination with beautiful architecture, quaint scenery, and a variety of adventure locations. The financial hub of the UK, London is renowned for its variety. The city is very well-liked by international students.
High-Quality Education
Diverse and Inclusive Society
Work Opportunities
Apply now
How to
Everything about Study in

UK
Autumn Intake:Most undergraduate programs in the UK start in September or October, which is considered the main intake for undergraduate studies.
Spring/January Intake: Some universities may offer a limited number of undergraduate programs with a January intake, but this is less common.
Tuition fees vary significantly between universities and courses. On average, undergraduate tuition fees for international students can range from £10,000 to £38,000 or more per year. Postgraduate tuition fees can also vary but generally range from £11,000 to £45,000 or more per year.
The cost of living in the UK varies by location, with cities like London being more expensive than other regions. On average, students should budget around £9,000 to £12,000 per year for living expenses, which include accommodation, food, transportation, and other miscellaneous costs.
For international students whose native language is not English, proof of English language proficiency is usually required. Commonly accepted English language tests include IELTS, TOEFL, and Cambridge English qualifications. Minimum score requirements can vary by university and program.
You will typically need to have completed a high school education or equivalent qualification that is recognized by the university. This may include completing A-levels, the International Baccalaureate (IB), or equivalent qualifications from your home country.
For master's programs, you will generally need a relevant bachelor's degree or an equivalent qualification. Doctoral (PhD) programs usually require a master's degree or, in some cases, a strong bachelor's degree with relevant research experience.
Before applying for a student visa, you need to have an unconditional offer of a place on a course at a licensed Tier 4 sponsor institution in the UK. The university will issue you a CAS which is a unique reference number. You'll need this to apply for your visa.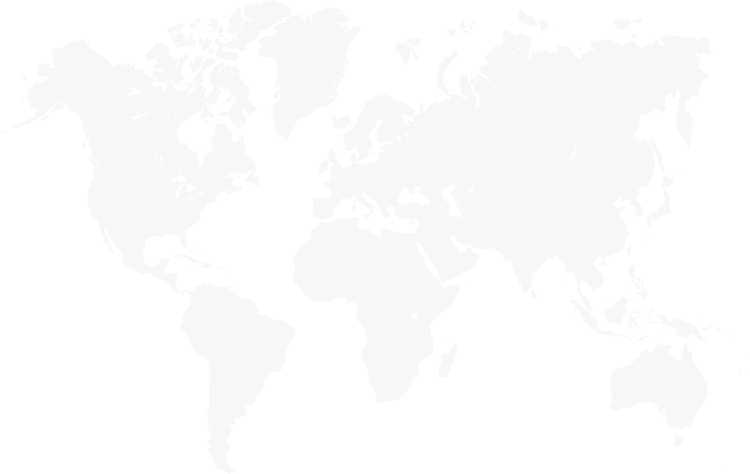 Top Colleges and Universities in

UK
VisaXpert is your trusted companion for exploring the finest colleges and universities that the United Kingdom has to offer. Our dedicated team has thoughtfully curated a selection of institutions renowned for delivering top-notch education, featuring world-class faculty, and providing exceptional opportunities for students from across the globe.
What Students
Think and Say About
VisaXpert
VisaXpert provided exceptional assistance for my student visa application for Australia's July 2023 intake. Their team was knowledgeable, efficient, and guided me through the entire process. Thanks to their expertise, I received my visa smoothly and on time. Highly recommend their services for a hassle-free experience!" - Simran Singh

I successfully obtained my study visa for Denmark, and I cannot express enough gratitude towards the entire VisaXpert team, with a special mention to Sunil Arora sir, Rajesh Joshi sir, and Dimple maam. Their constant support and invaluable guidance throughout the journey were truly priceless. I extend my heartfelt thanks for transforming my dream of pursuing education in denmark into a remarkable reality.

Jashanpreet Singh
Student
I feel thrilled to announce that with the utmost guidance of visaxpert i received my canada study visa. I had received my stamped passport in just 10 days. And I have enrolled in Sheridan, Brampton. I got my visa for September 2023 intake. I had submitted my application on 31st May and got my visa in just 8 days. So, I want to thank all the visa expert team who guided me very well. Their work is reliable, genuine and smooth. So if anybody wants to consult them, they can contact them online or reach them at the nearest branch of Visaxpert.

Hi, my name is simrandeep kaur.. I had applied for the student study visa from the visaxpert. I had a very effective experience because the staff of visaxpert is very helpful and provided me response within one day. I also got visa within 17 days after my visa filing, I also recommend it to other people to meet visaxpert team and achieve their dreams.

I am Loveleen Thakur from Gurdaspur, India. I recently received my study visa for Canada, and I am truly grateful to the entire VisaXpert team, especially Sunil Arora sir, Rajesh Joshi sir, and Manpreet mam. Their unwavering support and guidance throughout the process were invaluable. Thank you for making my dream of studying in Canada a reality

I pam Japneet Kaur from Pathankot, Punjab, A big Thank you to VisaXpert, I have successfully obtained my study visa for Canada. I am extremely grateful for the support provided by the entire VisaXpert team. I would like to extend a special thanks to Sunil Arora sir and Manpreet mam for their guidance throughout the process and for patiently addressing all my queries. I highly recommend VisaXpert to all my friends who aspire to fulfill their dreams of studying abroad

VisaXpert was instrumental in helping me secure my student visa for Canada's September 2023 intake at Capilano University. Their professional and dedicated team guided me through the complex application process with ease. Thanks to their expertise, I'm excited to pursue my studies in Canada. Highly recommend VisaXpert!

I want to sincerely thank VisaXpert for helping me secure my visa for Assiniboine Community College in Canada. My sister also received her visa through their assistance. I am grateful for their support and highly recommend VisaXpert to anyone seeking a smooth visa application process for studying abroad.

I am Sanjeev Kumar, and I want to express my heartfelt gratitude to VisaXpert. With their help, I achieved my study visa for Germany. The support from the entire VisaXpert team has been invaluable. I highly recommend VisaXpert to all my friends who dream of studying abroad
Questions lingering? We've got answers. Let's address your doubts.
Studying in the UK offers a world-class education system, multicultural experiences, a rich historical and cultural heritage, and excellent career prospects. Learn more about the benefits of studying in the UK.
The UK is home to renowned cities for education, including London, Oxford, Cambridge, Edinburgh, and more. Each city offers unique academic and cultural experiences. Explore our guide to the UK's top study destinations.
VisaXpert is your trusted study abroad consultant. We provide guidance on university selection, visa processing, accommodation, and more. Discover how we can make your journey to the UK smooth and successful.
Admission requirements vary by institution and program. VisaXpert can help you navigate the entry requirements, including English language proficiency tests, academic qualifications, and application deadlines.
Yes, international students in the UK are typically allowed to work part-time during their studies. VisaXpert can explain work limitations and help you understand your eligibility for student work visas.